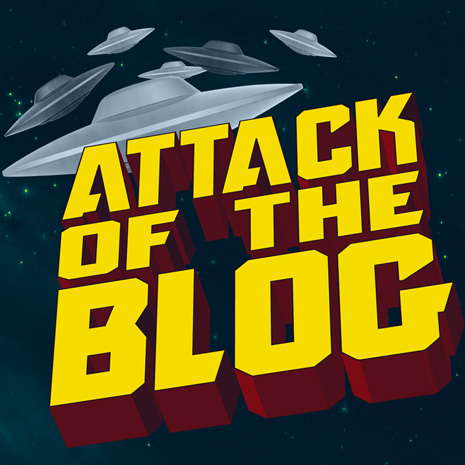 The trail of mayhem continues as our sister label Buzzard Gulch releases the second compilation in its Blog series. The first compilation "It Came From The Blog" found destructive success on the Beatport Indie Dance chart this Spring, at one point holding 7 of the top 10 tracks and "Tight Jeans" was named one of the top 50 Anthems of Summer by the Beatport staff.
The follow up compilation, "Attack Of The Blog" is even more pounding and punishing than its predecessor. Low Life Inc. was brought in once again to compile the very best heavy electro, fidget, dubstep and beyond they could dig up.
Douster & Arcade get you wasted. Audiostalkers show you what sex is all about. Stereoheroes reveal the truth about Clark Kent. And Jayou rinses it out with his dubstep twists. Not to mention the pop-electro of Bo$$ In Drama, Spencer Product's NY hipster anthem or Sensual Harassment's robot musique.
"Attack Of The Blog" has burst through the atmosphere and is geared up for a full on assault on your senses. We are Buzzard Gulch. We don't come in peace! Available now at Beatport, Juno Download and iTunes