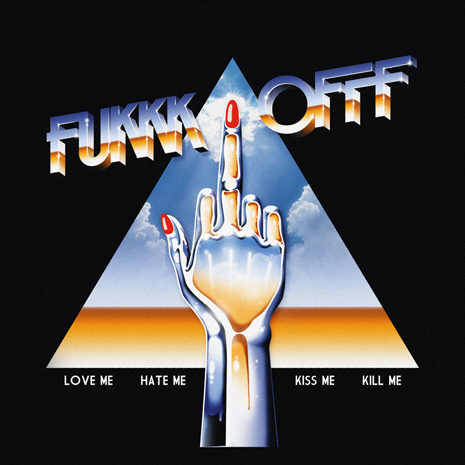 Coco Machete Records is thrilled to announce the debut album from Fukkk Offf. Titled "Love Me Hate Me Kiss Me Kill Me", the album drops worldwide June 9th on Vinyl, CD & Digital
Fukkk Offf aka Bastian Heerhorst has been renowned for some time in his hometown of Hamburg for storming live sets in the clubs scattered around the city's red light district. 'Die sundige Meile' or 'the sinful mile' as it is known has seen its walls shaked and thighs quaked by the throbbing depths of Bastian's big room Fukkk Offf sound.
After the first two hit singles 'I'm A Freak' and 'Rave Is King', of which the latter went to # 1 on the German Club Charts, Fukkk Offf delivers his debut full length album 'Love Me, Hate Me, Kiss Me, Kill Me.' on June 9 2009 on Coco Machete Records
The Album which includes his previous singles delivers even more flavor from the hip-hose party rocking duet 'More Than Friends', featuring NYC rappers Razor Cain & Hazel, to the fashionista anthem 'Famous'. By turns dark and menacing then veering towards moments of playful funk and kitsch, LMHMKMKM doesn't let up on its grand tour of the discerning late night dance floor.
The first single and title track comes out May 26th with scorching remixes from recent Coco Machete signing Disco Of Doom & CCM mainstays SCNDL Incorporated & Polymorphic.
Check a specially crafted preview of the album below